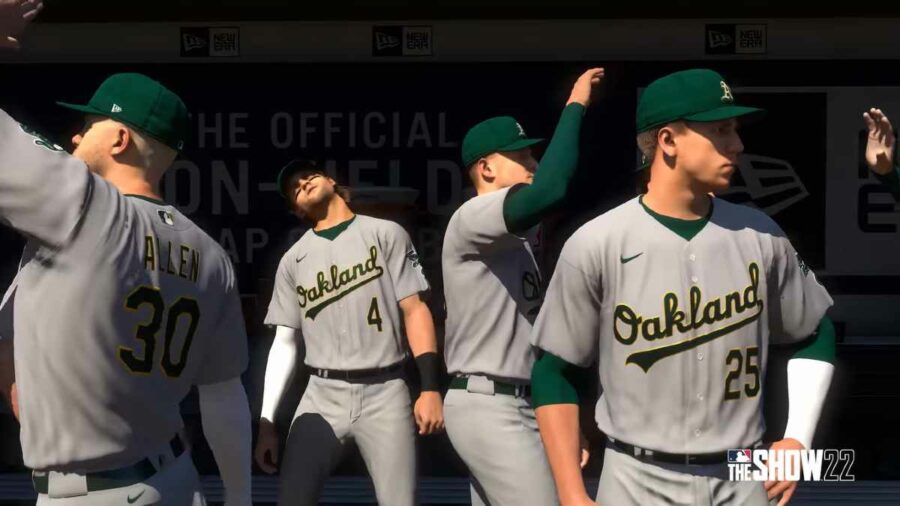 Screenshot via San Diego Studios
New targets for the mini-season on MLB: The Show 22 Diamond Dynasty has been released. The two goals are mystery missions called "maybe I should try a new bat" and "should be expanded first". The "Maybe I Should Try A New Bat" mission rewards a legendary bat Skin Choice Pack, so how do you accomplish that?
Mystery missions are what you need Groundout in double-play six times in the mini-season. This may sound simple, but setting up a double play for yourself can be a challenge.
Related: MLB: The Show 22 Spring Cleanup Program – Awards, Mission and XP Track
If you want to complete the mission faster, you should follow less contact players in your batting order. Get a single with one player, then ask the next player to hit a ground ball to start a double-play.
To hit a ground-ball, make bad contact with the ball and make sure your cursor is slightly above the ball when swinging. When done correctly, you will hit a weak ground-ball directly to a defender.
After dropping six double-plays during the mini-season, you'll get the Legend Bat Skin Choice Pack, which is great for your road to the show player. The "Maybe I should try a new bat" mission only lasts until 12:00 PST on May 31st, so try to complete it as long as you can.
For more MLB: The Show 22 guides, check out the best Spring Cleanup boss cards at MLB: The Show 22 Diamond Dynasty in Pro Game Guides.