Steam Sale start dates were once a well-kept secret at Valve that always seemed to slip away before sales actually took place. Now, Valve shares its Steam Sale calendar in advance, both for the big seasonal sales and the smaller ones for specific game genres. With that knowledge in hand, let's look at the upcoming sales dates that have been announced so far and the next big discount event on the calendar.
Steam sales happen pretty consistently throughout the year, making them pretty easy to predict, even if we don't know the dates yet. Even amid Covid-19 delays in 2020, Valve's sales were in full swing. The same has happened throughout 2021, and we can't see that changing in 2022.
Seasonal sales offer the widest and deepest price cuts, and tend to take place during summer, fall and winter.
When is the next Steam sale?
The next Steam Sale will be the Steam Summer Sale from June 23 to July 7, 2022. Valve also announced a ton of themed sales happening in 2022 between now and then. Here are all the sale dates we know so far for this year:
February 28 to March 7, 2022: Remote Play Together
March 14 – March 21, 2022: JRPGs
March 28 – April 4, 2022: SimFest – Hobby Edition (for job simulators)
May 2 – May 9, 2022: Going Rogue: A Festival of Persistance (Roguelikes, Roguelites, Soulslikes and Metroidvania)
May 23 – May 30, 2022: racing festival
June 13 – June 30, 2022: Steam Next Fest
June 23 to July 7, 2022: steam summer promotion
July 18 – July 25, 2022: survival sale
When is the next Steam Next Fest?
The date of the next Steam Next Fest is June 13-20.
In 2021, we saw one in June, and so it's not surprising that Next Fest is returning at the same time. These festivals usually appear several times a year, and the last one was from February 21, 2022 to February 28, 2022.
Steam Festivals (now called Next Fest) aren't exactly sales, but they are another way to play cheap. Since 2020, Steam has held regular festival weeks where hundreds of upcoming games offer free demos for you to play. It can be a daunting list to sort through, as sales are, but it's a great way to try something you've had your eye on.
When do Steam sales usually happen?
Steam's biggest sales (generally) occur at regular times of the year. Steam sales tend to start at 6pm BST/1pm EDT/10am PDT on the third or fourth Thursday of their respective month, with the exception of Fall/Black Friday sales, which have arrived on Wednesdays in recent years.
Here's a list of last year's sales dates to give you an idea of ​​when this year's Steam sales will take place:
Steam Lunar New Year 2021 Promotion: February 11 – February 15, 2021
Steam Golden Week 2021 Promotion: April 29 to May 6, 2021
Steam Spring 2021 Promotion: May 27 to 31, 2021
Steam Summer Sale 2021: June 24 to July 8, 2021
Steam Halloween 2021 Promotion: October 28 to November 1, 2021
Steam Black Friday/Fall 2021 Sale: November 24th to December 1st, 2021
Steam Winter Sale 2021: December 22 to January 5, 2021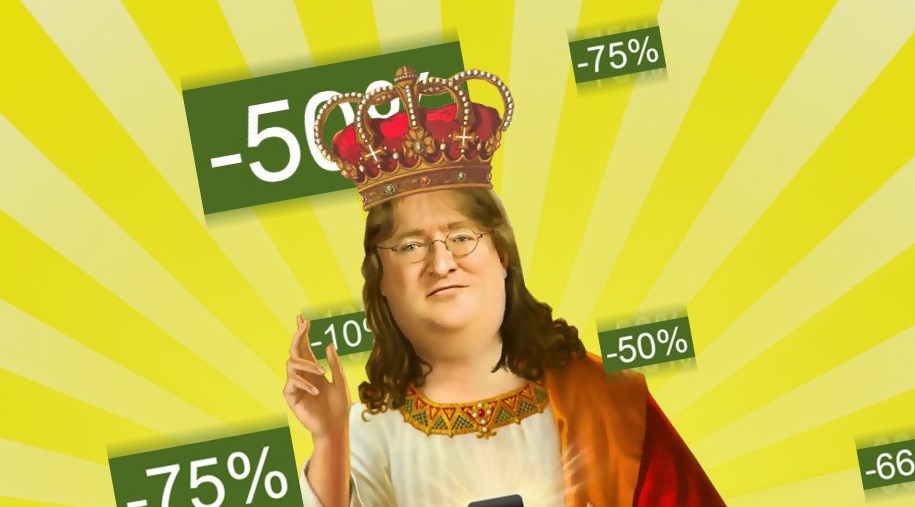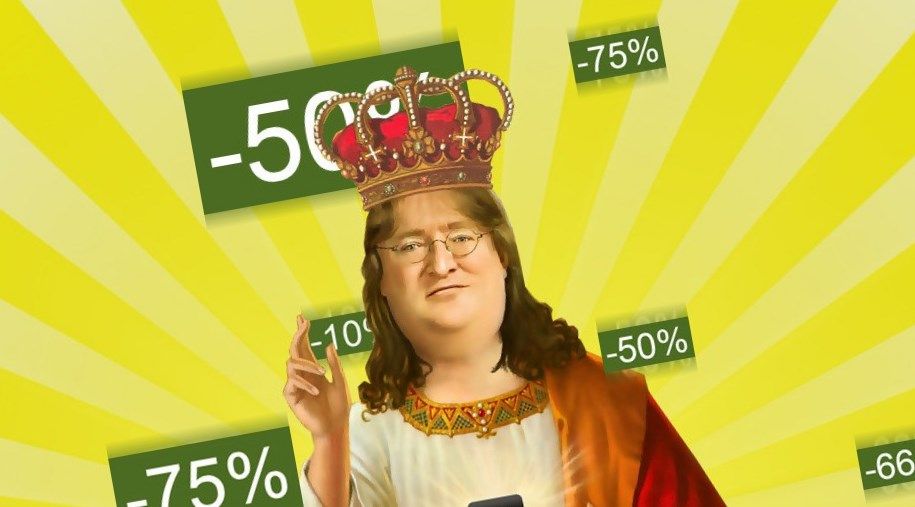 How long do Steam sales last?
Summer and winter sales are the big ones. They tend to last for two weeks(ish). Other sales, such as the Lunar New Year sale and the Black Friday sale, last about a week.
What is the best Steam Promotion?
We often see the biggest discounts on summer and winter sales, and summer sales tend to be the best. Fall and winter sales tend to be a little too close to the fall release season to allow for significant discounts on new releases. The following summer, you'll be able to get deep discounts on relatively new games. (Here's how long it usually takes for games to get cheap on Steam.)
In the past, when we've rounded up the best Steam deals ever, we've seen some notable discounts. Valve's Portal 2 went from $50 to $5 in the Summer Sale a year after launch.
Steam sales tips
Use your wish list
Whenever you see a game you want, add it to your wish list. You'll get notifications when wishlist games are on sale and having a wishlist makes it easier to resist impulse buying unlisted games. If a game is not on your list, you truth I want this?
Looking for a way to quickly fill your wish list? Check out our roundup of the 100 best games you can play on PC today. Here are 100 other minor games judged by the algorithm to be the best hidden gems on Steam. And these are the best PC games we recommend right now.
Keep an eye out for editor packs
Publisher packs can make a lot of money out of entire series or catalogues. If you want to buy a single Hitman game, you might want to check out a series bundle – chances are you can get every game for not much more.
Snap expansions and DLC
Expansions can seem a little too expensive, especially if they're just adding a few hours of new stuff to your game. On Steam sales, you can get a lot of DLC for just a few dollars and reinvigorate the games in your back catalogue.
Stock up on indie goodies
You can get big percentage discounts on big-budget games from major Steam sales, but even with a hefty cut, these games can still cost $20 or $30. If you want to maximize the amount of playtime you get from a Steam sale, quality indie games come down to dollars and even cents. If you need more storage to store them all, these are the best SSDs for gaming right now.
You can always wait for another sale
If you're not going to play a game before the next big Steam sale, you'd better wait. Discounts are likely to increase as annual sales roll in as you clear your backlog.
It's also much easier to wait for a purchase these days because there are no daily or instant deals. If you see a discount, you know it's going to be stable until the end of the sale, so you can wait a few days to make a decision. Maybe this gives you time to upgrade to one of the best gaming PCs or pick a new graphics card if you need to upgrade.
Check weekends for publishers or themed sales
It's not uncommon for a publisher to showcase all of their products for sale over a weekend, an event that's usually marked by a homepage purchase of sorts. Keep an eye out for these if you're after a blockbuster game at a better price.
Consider Steam Resellers If You Don't Want to Wait for a Sale
Check out our guide on where to buy PC games if you want more places to shop.